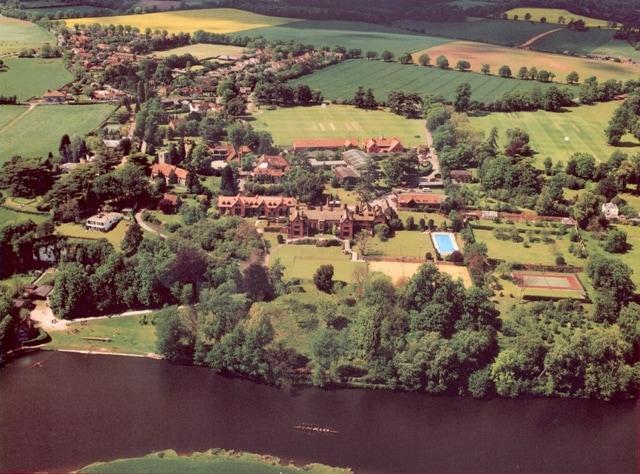 Shiplake College was founded in 1959 and one of the first achievements of the first cohort of 30 pupils was to prepare and roll themselves a wicket. Fixtures began in 1960. As a small school of just over 300 pupils Shiplake plays on a challenging circuit of schools who are generally much larger and teams frequently perform beyond expectations.
The College undertook its first tour to Barbados in 1996 and these tours are now a regular feature. Twenty:20 cricket was embraced very early on by Shiplake and the 1st Xl have enjoyed the colour and razmatazz. Chris Ellison, following in the footsteps of Eric Russell, is currently the cricket professional. Ellison runs a Cricket Academy from the College and this is bringing considerable benefits to both players and coaches.
The main square, with splendid pavilion, and fast batting tracks provides an enviable location.
Directions: Shiplake College is located south of Henley-on-Thames on the A4155 road to Reading. Senior teams play on the square in front of the College buildings, parking is available adjacent to the boundary. Junior teams play on "New Field", immediately to the East of the main square. No parking is available on New Field.
Further information can be found at www.shiplake.org.uk.