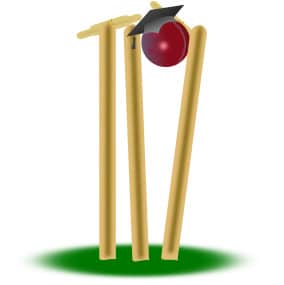 The Cricket committee of independent schools in March 2009 set up an  website devoted to schools cricket. Though it is sponsored by this committee, it is open to all cricket-playing schools (both boys and girls) to send results and use its services.
The website is run by two members of the Cricket committee: Andy Whittall (Chairman) and Douglas Henderson (Editor).
Andy Whittall played Test and One Day International cricket for Zimbabwe from 1996 to 2000. He then worked for a sports marketing firm that developed the marketing strategy for the ECB's first Twenty20 tournament before joining Tonbridge School as Director of Sport and Master i/c the 1st XI.
Douglas Henderson was the schools cricket correspondent for The Times 2004 ? 2008 and continues to compile the schools section for Wisden Cricketers' Almanack. He was formerly Master i/c cricket at Clifton College 1970 – 2003 (with a six year gap 1988 – 1993).