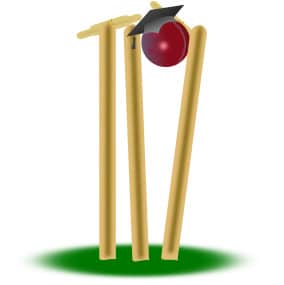 The Cricket committee of independent schools in March 2009 set up an  website devoted to schools cricket. Though it is sponsored by this committee, it is open to all cricket-playing schools (both boys and girls) to send results and use its services.
The website is run by two members of the Cricket committee: Andy Whittall (Chairman) and Robert Morris (Editor).
Andy Whittall played Test and One Day International cricket for Zimbabwe from 1996 to 2000. He then worked for a sports marketing firm that developed the marketing strategy for the ECB's first Twenty20 tournament before joining Tonbridge School as Director of Sport and Master i/c the 1st XI. He is now Director of the Tonbridge Society, where he works on fundraising and maintaining links with Old Tonbridgians.
Robert Morris is the editor of this website and secretary of the committee. He also compiles the schools section for Wisden Cricketers' Almanack. He taught at a number of schools and colleges in both state and independent sectors, though much of his career was spent at Merchant Taylors', Northwood and Shrewsbury where he coached up to 1st XI level. Rob played club cricket at 1st XI level in Middlesex, Surrey, Merseyside and Shropshire. He has also umpired in the Liverpool Competition and Birmingham ECB Premier Leagues.