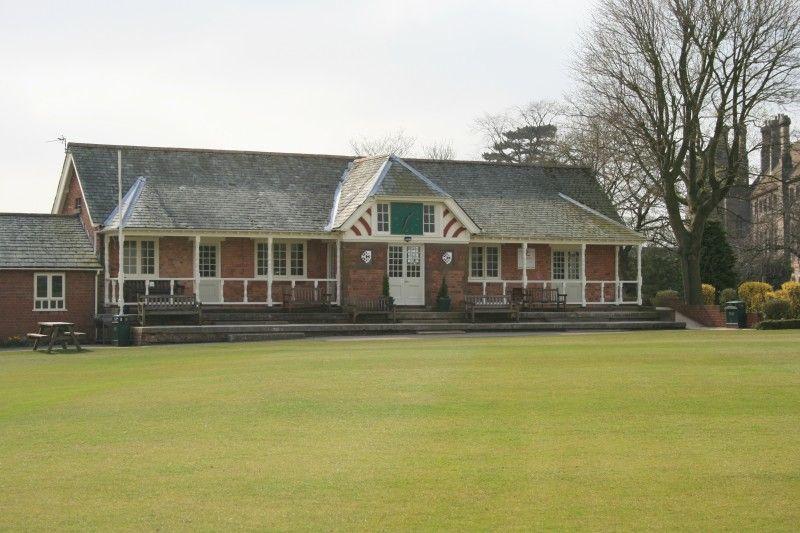 Cricket has been played at Denstone since 1874. The records of the first three years are very scanty but we do know that the home fixtures at that time were played on a village ground near Quixhill Bridge.
1877 is the first season of which a full record exists and it was on June 23rd in the last match of the summer term that the present College ground was first used. The opponents were Newcastle High School and the match resulted in a victory for Denstone by 1 run.
The first match against the MCC took place in 1887. In 1889, two school matches were added to the club fixtures, against Ardingly and Hurstpierpoint as part of a southern tour arranged at the end of term.
It must be remembered that Masters played for the College in all Club fixtures until around 1902 thus making it very difficult to assess the real standard of the Ist XI.
Between 1894 and 1900, Cricket was looked upon as very secondary to Rugby and was ?taken in a spirit in which keenness was not an outstanding feature. Net practice was largely a smiting at every type of bowling?!
In 1915, the first season of the First World War was a poor one, losing seven out of the fourteen matches. The Ist XI was depleted because so many boys joined up as soon as war broke out.
In the 40?s several Old Denstonians distinguished themselves at cricket. D. M.? Haynes and D. A. A. Beardsmore were awarded wartime Blues at Cambridge and in 1947, A. F. Hignell was included in the Gloustershire team to play Cambridge. In the same year J. H. G. Deighton was picked for the MCC to play against Australia and had the supreme honour of taking the wicket of Sir D. G. Bradman.
In the 70?s, N? J? B? Illingworth played for Nottinghamshire and the talented A. J.? Hignell following in his father?s footsteps played for Gloucestershire after gaining a blue for both cricket and rugby at Cambridge. Denstone College has this year launched a new scholarship ? ?The Alastair Hignell Scholarship? for exceptional academics with national sporting potential.
During the 80s & 90s J. N. Snape played for Northants, Gloucestershire and England while T. J. Mason & N. C. R. Dumelow enjoyed seasons with Leicestershire/Essex and Derbyshire respectively.
In 2006, Jane Morris was appointed as Director of Cricket and so becoming the first woman to run the sport in an HMC school.
Present
Cricket is the major sport in the Summer Term, but coaching takes place throughout the year. Denstone fields up to 11 sides at all levels and age groups. The College has a magnificent Ist XI pitch and pavilion that is the envy of many and the indoor/outdoor net facilities are of a high standard.
High quality coaching is delivered by a mix of full time teachers and part-time professional coaches. Tim Mason (ECB Level 3 Coach) Leicestershire & Essex, will be the cricket professional for 2009 while Paul Nixon (England & Leicestershire), will run a number of wicket-keeping clinics. Every encouragement is given to talented games players to realise their full sporting potential whilst at school and to achieve representative honours. Numerous students represent either their county at age group level or are attached to a County Club Academy.
During the winter, all senior players are subject to video analysis from which a programme is devised to suit their individual needs.
2008 was an extremely successful season with 71% wins overall. The Ist XI won the ?Bamford-Winter? Twenty 20 Trophy and at junior level the U14?s and U12?s reached the last four in their respective county cups.
The Ist XI has a competitive fixture list against such schools as Manchester Grammar, St Edward?s Oxford and Repton.
There are also House competitions; an indoor tournament for the seniors and an outdoor Twenty 20 competition for the juniors.
A major overseas tour takes place every three to four years. An extremely successful trip to St Lucia took place in 2008. The next major tour is planned to Grenada in 2011
Denstone is proud to enjoy links with Staffordshire and regularly hosts games at county youth level.
Denstone College, College Road, Uttoxeter, Staffs DT14 5HN 01889590484
[email protected].
Directions and further information can be found at www.denstonecollege.org.