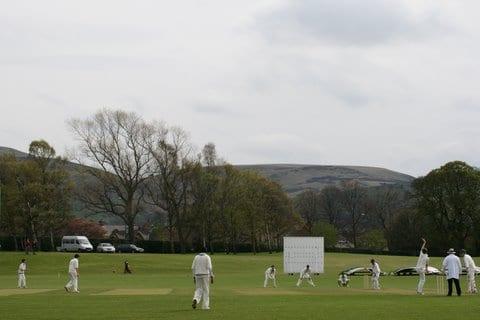 Directions to Merchiston Castle School: From the Edinburgh by pass exit at the Dreghorn junction. (Colinton exit) Follow signs for the Redford Barracks. Merchiston is oppsite these on the noth side of the road. (Colinton Road)
We have no current professionals playing county cricket.
Brief History of Merchiston Castle School Cricket: Cricket has been played at Merchiston castle school since 1850. The school has a long tradition of playing cricket. Merchiston has produced a number of Scottish Internationalists. Perhaps the most famous of them was Richard Swan who captained Scotland from 1982-1992 and gained 90 caps. W.R. Logan was a double internationalist who played both Rugby and Cricket for Scotland in the 1930's.
In 2007 Merchiston celebrated their 150th anniversary of cricket matches versus The Edinburgh Academy. During the 1988 season David Streek scored 242 runs in an innings against Fettes in a two day match. This is the highest individual innings ever scored in Scottish Schools cricket. At the time it was the second highest in UK schools. In 2007 Hamish Locke scored 205 not out against Loretto. The school has been very succesful at cricket in recent years and during the period 2003-2007 played 58 matches winning 55 of them.
Further information can be found at www.merchiston.co.uk.