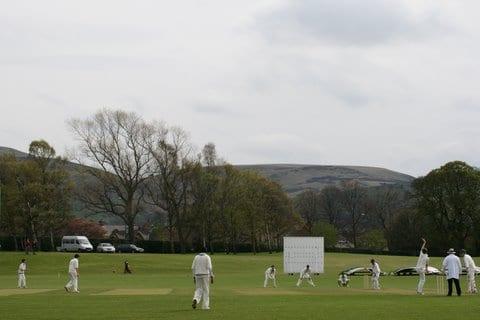 Cricket is one of our three major sports. Each Summer Term, the cricket programme has a full fixture card for all of its teams. We start with Kwik cricket in J4-5, and have other teams all the way up to 1st XI standard. The winter programme underpins the continued success and popularity of cricket in the School. These sessions start after the October half-term break. In the Autumn Term, there is a specialist skills programme in place. These sessions are led by Mr McCann (Head of Cricket/ Director of Sport) and Mr Gilmour, who are both ECB Level 3 qualified coaches. The 1st XI and U15 XI regularly have both international and local tours. The 1st XI completed a very successful tour to Sri Lanka at Easter 2017.
The 1st XI competes, and has had great success, in the Scottish Schools Competitions. There are two further Senior XIs, and two teams in each year group up to the U15 XI, making twelve teams in all. The 1st XI were runners up in this year's U18 T20 Scottish Schools Cup, whilst the U15 XI have won the T20 Scottish Schools Cup for the last two years (2016 and 2017).
Boys of all age groups are often selected for regional and national teams. Most recently, Angus Hinton (2017 leaver,) was selected for the Scotland U19 team for their World Cup Qualifiers in Jersey. Current pupil, Tom, was also selected at both U15 and U17 level in 2017. Young Merchistonians, Tom and Chris Sole, are also doing very well in the world of professional cricket. Chris has been a regular in the Scotland squad over the past 6 months, earning himself 5 full ODI starts. Chris is also currently on a summer contract with Hampshire, whilst Tom earned his first start for the Northamptonshire Steelbacks against a very strong South African side this summer. Oliver Hairs also represented the full national Scotland XI whilst still at school – a remarkable achievement.
Merchiston is also in the Top 100 Schools for Cricket and the Cricketer Magazine comments: "Merchiston Castle is the leading school for cricket in Scotland."
Further information can be found at www.merchiston.co.uk.