Cricket at Monkton Combe School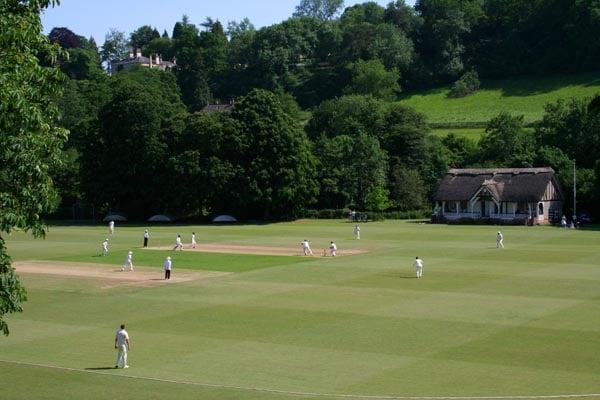 Cricket is played at Monkton Combe School on Longmead. It is one of the most beautiful grounds in England, regularly featuring in the Wisden Cricket calendar.
The 1st XI participate in the Bath Schools League and were winners in 2005. They also play the MCC, XL Club and Wiltshire Queries and play in an end of season festival with St. Pauls, Fettes College and The Ley?s.
Although drawing from a small player base the teams at each age group are competitive with the U14 participating in the Lord?s Taverners Cup each year.
Many leavers go onto play club cricket locally and the only notable ex-pupil to play first class cricket was the charismatic John Dixon who played for OUCC and Gloucestershire in the 1970s.
The 1st XI are coached and managed by Mike Abington and Norman Botton, CUCC and OUCC blues respectively, and are well supported by keen coaches in the lower age groups. Asa Taylor is Head Groundsman.
Longmead is reached by turning off the A36 onto the Winsley road (B3108) by the viaduct and then turning almost immediately left. The ground is 200m along the small tar road; please use the car park above the pitch.
Further information can be found at www.monktoncombeschool.com.