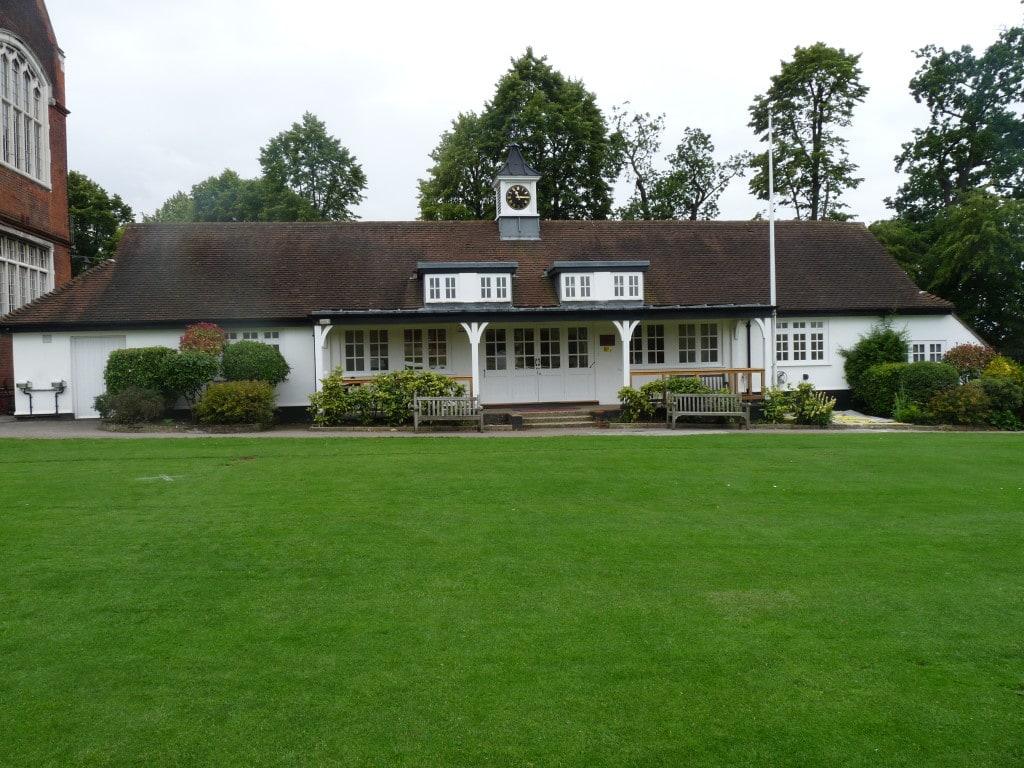 Cricket has been played at Bancroft?s since the School moved to its present location in Woodford Green in 1889. The School field was quickly created behind the new school buildings with the pavilion above being added in 1929; the pavilion is now one of the features of the school site.
Whilst Bancroft?s has not produced any international cricketers the school has always enjoyed good links with Essex CCC. Old Bancroftians G Norman and A V Cooper are recorded as having played for Essex in the late 19th century and A G Waterman was capped for Essex in the 1920s. The link with Essex was further strengthened in 1989 when J K Lever was appointed to the School staff following his retirement from a distinguished career both with the county and indeed for England. Two Bancroftians have also recently been selected for the new Essex Academy? Rishabh Shah from 2007 ? 2010, Shah is now in the academy at Durham University, and Nigel Jacob 2008 to date. M S Webber was on the Lord?s ground staff for three years in the 1970s and for the past two years, James Lever ( son of JK) has spent his summers also on the ground staff at Lord?s. Countless Bancroftians have played for Essex Schools and Essex County in their respective age groups.
Over the past ten years cricket has been a jewel in Bancroft?s sporting crown. Some very talented cricketers have played for the 1st XI with the result that Bancroft?s has become the team to beat on its school circuit. Indeed in the past three seasons 2007 ? 2010 the school has lost only three inter school matches.
xxxxxxx
Junior cricket at Bancroft?s is equally in a healthy state. Since re-entering the Essex Cup competitions at u12 and u 13 in 2005 Bancroft?s has been losing finalists on three occasions and, in 2006, won the Under 13 Trophy and, in 2009, won the Under 12 Trophy. The latter triumph took the side into the National competition where the champions of Norfolk and Suffolk were beaten before falling to Whitgift in the Quarter Finals. This ranked Bancroft?s as one of the top 12 cricket sides in the country for that year group. Winter Indoor cricket was introduced in 2008 and the u 15 team plays in the in the Premier league of the Essex Metropolitan District Under 15 Indoor Competition.
The School has two grounds, the School field on which the 1st XI plays all its home matches and West Grove the main sports field not far from Woodford Underground station. Directions to both can be found on the schools website www.bancrofts.org.