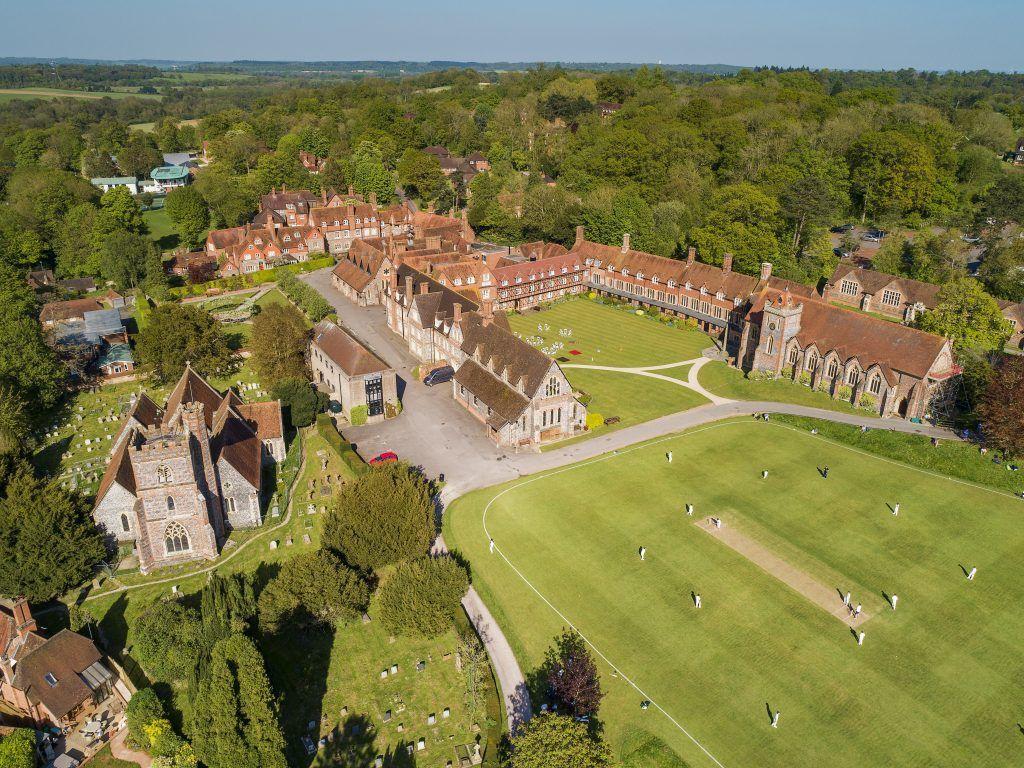 Cricket has a proud heritage at Bradfield and we continue to explore new ways to make sure that we can compete at the highest levels into the future. The Cricket Club's two driving aims are to foster a lifelong love of the game for all boys and girls who play while also providing the opportunity for the strongest cricketers to work towards a career in the game.
Pit is the spiritual home of cricket at Bradfield. It was created from an old chalk quarry in 1927 and remains one of the country's most beautiful grounds. Ted Dexter ranked only Lord's and his old stomping ground at Radley higher. Tradition tells that a 15 year old Sachin Tendulkar cleared the River Pang, and young Indian batting sensation Prithvi Shaw, who spent a summer at the College in 2013, could well be on the way to following his idol's footsteps.
The College puts out 13 boys teams playing fixtures through the Summer Term and girls cricket is on the rise with 4 teams playing matches against local schools, adult and representative teams. The XI play up to 20 fixtures including a two-day fixture against Malvern College, declaration cricket, 50 and 20 over limited-overs games.
Bradfield's full-time Cricket Professional is Julian Wood who is also a batting consultant for the England teams and works with the world's leading batsmen and women through his Power Hitting programme. Julianis supported by a team of qualified coaches and former cricketers to make high level coaching available to all at the College.
Graham Roope is the only old boy to have played Test cricket, but Ryan Higgins (England U19, Middlesex and Gloucs CCC), Harry Came (Hampshire CCC) and Gus Atkinson (Surrey CCC) are recent leavers currently playing professional cricket. They join a long list of OBs to have made it onto the professional cricket circuit. We are also very proud to have contributed half of the Berkshire Minor Counties 1st XI side for recent fixtures.
Directions
A map showing how to get to Bradfield (and its 1st XI ground ?Pit?) can be found at: http://www.bradfieldcollege.org.uk/Common/Pages/maps.html.
Simple directions: leave M4 at junction 12 and head in the direction of Newbury. Go over one roundabout then turn right at the second (signed Pangbourne A340). After approximately 400m turn left then follow the road for just over 2 miles. You should enter the College down Common Hill. At the crossroads in Bradfield turn left. Pit is 500m on the right hand side.
Further information on Bradfield College can be found at www.bradfieldcollege.org.uk.