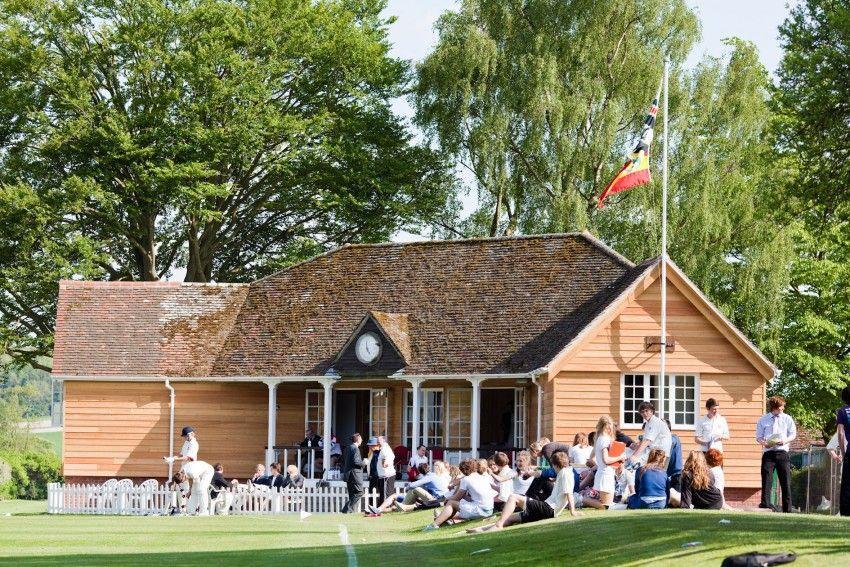 Dauntsey?s 1st XI compete in the Peak Sports Bath and District Schools? League and have topped the league six times in the last eight seasons. The 1st XI squads regularly tour the West Indies; in 2013 we visited St Lucia and Antigua, winning all six games and are visiting Barbados this year.
The cricket professional is Jon Ayling, former Hampshire all-rounder and bowling coach. Andy Palmer has been Head of Cricket since 1998 and is a member of the HMC cricket committee. ([email protected])
Senior teams play at the main school on one of the four grass squares. Some junior matches are held at The Manor on an artificial wicket. We have recently installed a caged astroturf net system and doubled our indoor net provision.
There is a strong partnership with Wiltshire Cricket and our facilities are regularly used for coaching courses, county trials, training sessions and matches.
The school is also the base of the MCC Foundation Mid-Wiltshire Hub, which provides coaching for promising youngsters from local state schools and clubs.
For directions please see: www.dauntseys.org/how-to-find-us-1