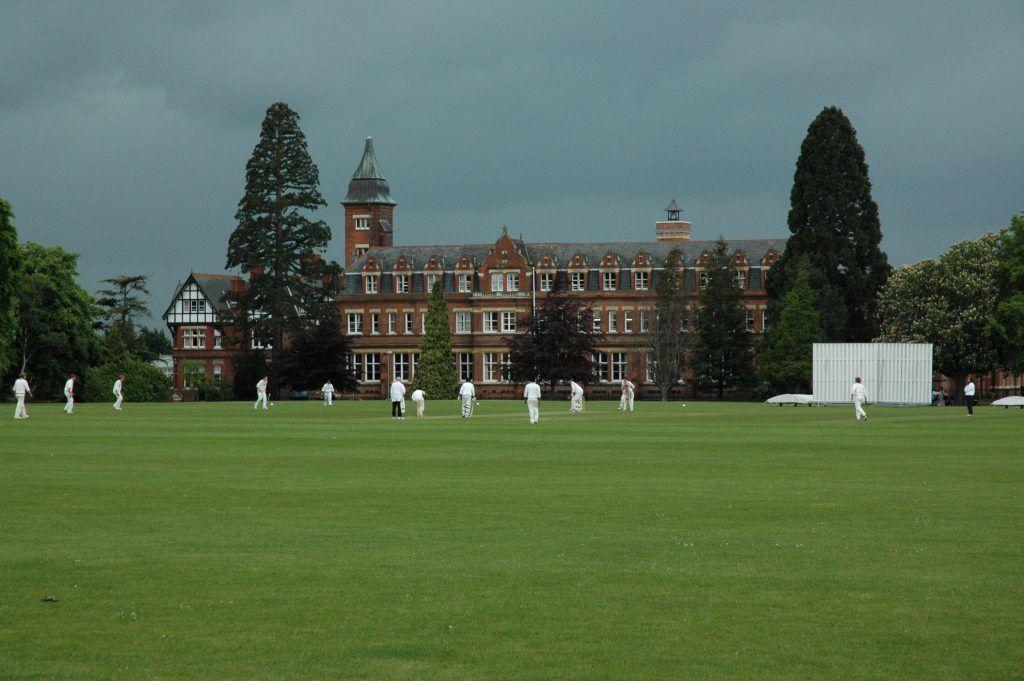 The first 1st XI cricket match at Dean Close took place in 1886 with 11 boys being selected from a community of under 40, two of whom were only 8 and 9 years old! Since the end of the 19th century cricket has grown in popularity and with it a cricket culture has developed. The school, despite its relatively small size, can now boast 1st, 2nd, and 3rd XI squads as well as U14As and Bs and U15As and Bs.
Junior A-team matches are played on the beautiful Chapel Close pitch and the seniors play on "Big Field". One of the features of cricket at Dean Close is its picturesque cricket grounds that are located on site between the senior school and junior school. On match days, it is possible to stand at one end of the fields and observe 7 matches, involving cricketers from six years old up to eighteen years old, all taking place simultaneously. As well as the numerous grass wickets (3 for the senior school), there are also extensive indoor nets for practice.
The 1st XI has a full fixture list, which includes "Cricket Week" at the end of the Summer term, which includes  matches against Wrekin and Bloxham and a 2-day, 2-innings fixture against Sir Thomas Rich's School.
A significant number of cricketers from Dean Close play club cricket and continue to do so when they leave school. The most recent professional cricketer to emerge from Dean Close was Pommie Mbangwa who left in 1995 and went on to play test cricket for Zimbabwe.
Dean Close School is immensely lucky to have the expertise of our Director of Cricket, Mike Powell (formerly of Glamorgan and Kent) who joined the staff in 2017.
The 1st XI wicket is found on "Big Field" opposite the main school. There is parking outside the Sports Hall which can be clearly seen from Shelburne Road and is accessed by a small road opposite the main entrance to the school. Shelburne Road is just off the Lansdown Road (A40). For more information go to: http://www.deanclosesport.org.uk/Map.asp?Id=64
For further details on Dean Close School, please go to www.deanclose.org.uk.