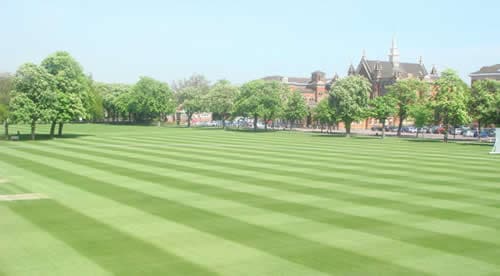 P. G. Wodehouse often commented that the game of cricket was one of the major strengths of the College in his day, and many generations of schoolboys, parents, observers and teachers have since agreed with his view. There can be few finer places to be than Dulwich College on a fine summer?s afternoon.
Cricket has been played at Dulwich for over 140 years and has a great deal of tradition and kudos attached to it. There is rumour that the infamous phrase ?Cow Corner? originated from Dulwich College. Seven Old Alleynians (the name for Dulwich Old Boys) have been capped for their country and four have been named Wisden Cricketers of the Year, the most famous being Trevor Bailey (61 Caps for England and Cricketer of the Year in 1950). Roger Knight, former secretary of the MCC, is an OA and a former Assistant Master.
The quality of the wickets is excellent with the 1st XI Square and pavilion being of a standard that compares favourably with many county grounds. Tours and festivals are also regular events with sides throughout the College having the opportunity to tour all over the world. The 1st XI competed in the final of the Sobers Challenge and the Murali Cup in recent years.
The quality of cricket coaching at Dulwich is outstanding. Former England International C. W. J. Athey is the Senior Professional and he leads a team of highly qualified professionals each summer. Chris Jordan and Raul Braithwaite are two Dulwich graduates presently playing for Surrey and Durham respectively. If you have any queries regarding Dulwich Cricket, please do not hesitate to get in touch and we look forward to welcoming you to Dulwich College, a glorious and impressive part of South London.
Mr. K. G. Shaw Master in Charge of Cricket.
College website & directions: http://www.dulwich.org.uk/college/contact/directions