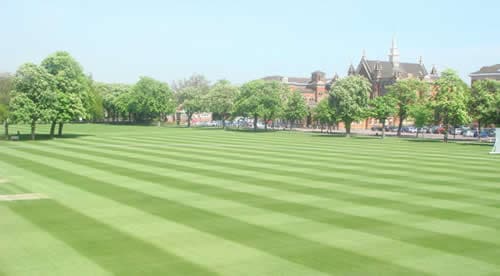 PG Wodehouse (OA) often commented that the game of cricket was one of the major strengths of Dulwich College in his day, and many generations of schoolboys, parents, observers and teachers have since agreed with his view.
Cricket has been played at Dulwich for over 150 years and has a great deal of tradition and kudos attached to it. 14 Old Alleynians have been capped for their country and 4 have been named Wisden Cricketers of the Year, the most famous being Trevor Bailey (61 Caps for England and Cricketer of the Year in 1950). The former Secretary of MCC, Roger Knight is an OA, a former Assistant Master and a current governor.
The College boasts some of the finest school cricket facilities on the circuit including 7 grass squares and 3 astro-turf squares, as well as two pavilions and many artificial nets, both within the PE Centre and outside. The quality of the tracks is excellent with the 1st XI Square being of a standard that compares favourably to many county grounds.
Boys have the opportunity to represent the College for one of 32 sides from the under 8?s up to the 1st XI and there is also a Common Room side who very rarely lose! School matches are played throughout the week both in games lessons and after school but Saturdays are when the majority of competition takes place. The format of games varies from traditional all day timed games to limited overs matches and last season saw the 1st XI in their third consecutive 20/20 National final complete with white balls and coloured clothing. Tours and festivals are also regular events and the 1st XI has visited Goa, Australia, Grenada, Scotland and the Caribbean in recent years.
The quality of cricket coaching at Dulwich is outstanding. Former England International C.W.J. Athey is the Senior Professional and he leads a team of up to four other qualified professionals each summer; 2009 saw ex internationals John Emburey and Min Patel on the staff. Bill is available to coach boys on an individual basis throughout the year and many have improved immeasurably since he joined the staff in 2001. If you have any queries regarding Dulwich Cricket, please do not hesitate to get in touch.