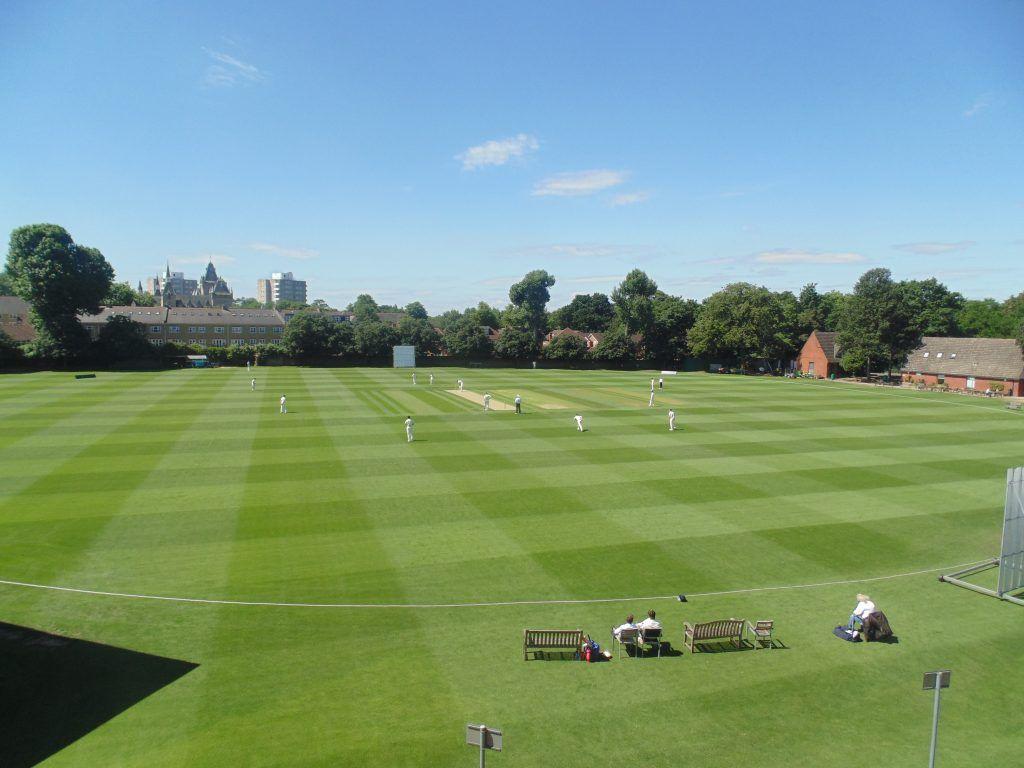 We have a unique set up here at Emanuel. Our main school site is a beautiful setting within walled grounds in Central London, just minutes away from Clapham Junction and next to the site of the Clapham Rail Disaster. Our school field is immaculately kept given the use it sees throughout the rugby and cricket seasons and it surprises many visitors as passers-by will only see a set of school gates.
We have hosted a number of high level games, most recently being Sri Lankan Unity U19 XI v Trinity Schools' Select XI, organised by the Foundation of Goodness, patronised by Sarah Botham. The school became a voluntary-aided grammar school in 1944 until it resumed its independent status at the end of the 1970s. In 1995, Emanuel returned to being a co-educational school. Our first recorded Captain of Cricket Mr J Wheater (Master) was appointed in 1891.Other notable alumni include:
Cricket Captain 1934-35: Walter Stuart Surridge (OE27-35) – Captain of Surrey and 5 time County Champion (1952-56)
Ian Roger Payne (OE69-76) – County Cricketer for Surrey & Gloucestershire
Izzy Cannon (OE02-07) – England Girls cricketer at U15, U17 & U19
Nancy Hughes (OE12-Pres.) – Middlesex Girls cricketer at U19
Girls cricket is now a games option in the summer term. Every girl in Year 7 & 8 is playing cricket with the following sides playing regular fixtures and entering the Surrey cup competitions: U15A&B, U14A&B, U13A-C, U12A-C.