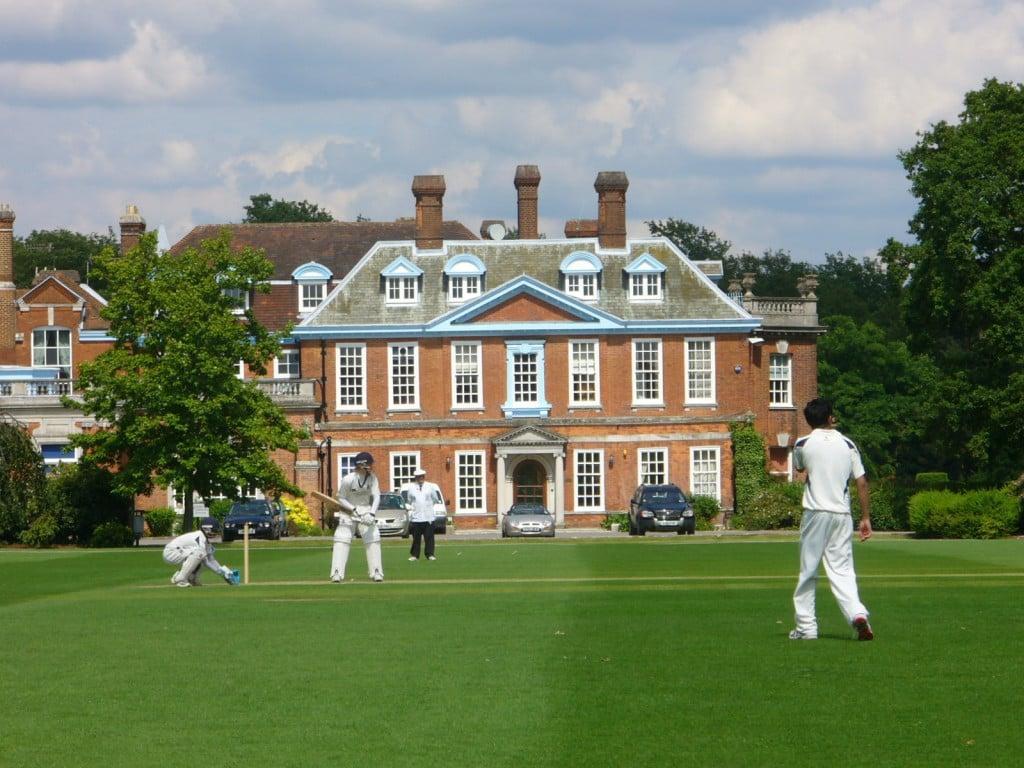 The name Yeabsley will always be associated with Habs Cricket. Doug Yeabsley, the former Devon and Minor Counties left-arm swing bowler (not to mention Harlequins RFC for whom he played during the winter months!), has been involved with cricket at the school for more than 40 years. It was Doug who introduced our annual Devon tour (we have played at Sidmouth CC since 1966) and he has also organised all our highly successful Far East Tours (to Hong Kong and Malaysia). Both his sons, Michael and Richard, played for Habs with distinction. Richard (10 wickets against Cambridge in 1994) went on to gain three ?blues? for Oxford (+ two more for rugby, all as an undergraduate) and was contracted briefly to Middlesex CCC. Michael was unfortunately denied a possible ?blue? by injury (he would have opposed his brother in the 1995 varsity match).
In the absence of any county cricketers (Habs? boys tend to find their way into medicine or the City), other players of note include Roger Moulding (6?blues? for Oxford between 1978 and 1983, captain in ?81) and David Price (Cambridge 1984-87, captain in ?86 and ?87). Richard Bate (Cambridge 1988) achieved the distinction of being awarded his ?blue? without a ball being bowled! Gavin Baker, leading run scorer for Habs, has played for Loughborough UCCE this season.
Cricket is currently the major team sport at Habs and we have enjoyed much success during recent years at all levels.
Directions
The Habs ground is at Aldenham Road, Elstree, Hertfordshire. Take either the A5183, continue through Elstree village for about two miles until signpost and then turn left into Butterfly Lane or the A41 to Elstree roundabout then 100 yards beyond turn right into Dagger Lane (at end turn left into Aldenham Road then right into Butterfly Lane). Use entrance to school on Butterfly Lane.
Further information can be found on our website: www.habsboys.org.uk.