Cricket at Oundle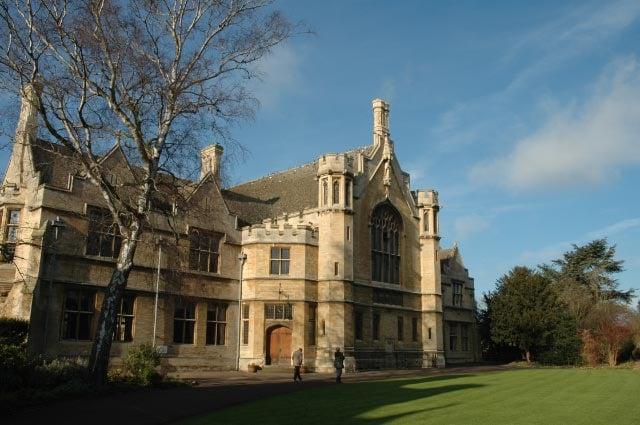 Oundle School Cricket Club (OSCC) celebrated its 150th anniversary in 2005. The first inter-school game was against Uppingham in 1855, but archive records suggest that cricket was played in the School as early as the 1830's.
Teams: The Club fields sixteen teams from U12 to 1st XI during the Trinity Quarter. At Senior level there are four teams: 1st, 2nd, 3rd and 4th XI. At Junior level there are twelve teams: U16A,B; U15A, B and C; U14A, B,C and D: U13A, B.
Fixtures: Block fixtures against all the major cricket schools in our region include fixtures against: Uppingham, Oakham, Shrewsbury, Rugby, Stowe, Bedford, Felsted, Haileybury, St Edward's, Gresham's, Worksop, Kimbolton, Wellingborough and Stamford, as well as 1st XI matches against MCC, Eton, and Northants Amateurs.
Tours: Recent tours at various age groups have visited:
* West Indies 1993, 1994, 1998, 2003 & 2009
* South Africa 1995, 1997, 2004 & 2009
* Sri Lanka 2003
* Australia 2006
Achievements: Amongs recent successes the 1st XI in 2004 achieved fifteen wins and no defeats, a 75% win ratio a School which is new School record that stood since 1877. At Under 15 level the side appeared in consecutive National Finals in 2007 and 2008, winning the competition for the first time in 2008.
Individual Achievements: The School has produced 45 First Class Cricketers to date and one player has been selected for England A. The most recent being:
William Jefferson (S 98): Essex CCC and Nottinghamshire CCC / England A
Stephen Lowe (G 99): Oxford UCCE
Mark Phythian (L 04) Durham UCCE
Cameron Wake (L 04): Captain England Schools' XI / Durham UCCE
Patrick Foster (St.A 05) Durham UCCE
Greg Smith (St.A 07) Leicestershire CCC & England U19
Coaches 1st XI: Mr John Wake (ECB Staff Coach), played minor county cricket for Bedfordshire and was Captain for four years, Chairman of ESCA 2004 & current Manager of England U15's.
Cricket Professional: Mr Merwe Genis (UCBSA Level III)
Overseas Professional: Martin van der Merwe (Northern Titans & SA Schools)
Further information can be found at www.oundleschool.org.uk.