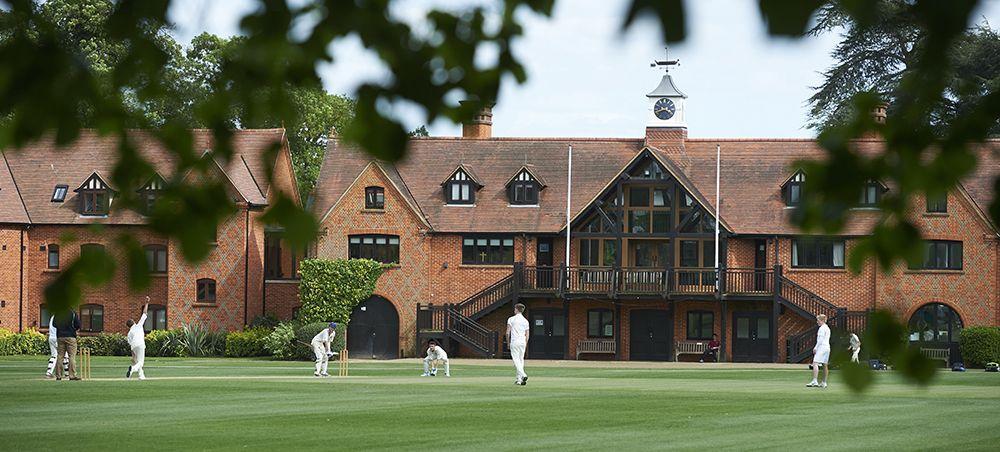 Shiplake College was founded in 1959, and the first fixtures came a year later for the 60 pupils on roll. Now a school of nearly 500 pupils, Shiplake plays on a challenging circuit of schools, entering county and national competitions including the National Cup and HMC T20, performing well against much larger opposition such as Winchester and Eton. Cricket is a hugely popular sport at Shiplake College, with over 150 pupils participating in the sport at some level. The College fields 11 teams in block fixtures throughout the Summer Term, against schools including Reading Blue Coat, Lord Wandsworth, St George's Weybridge, The Oratory and Eton. Pupils and staff also participate in cricket tours to the Caribbean every two years.

Shiplake's outstanding grounds are cared for by an award-winning groundsteam, looking after three excellent squares, eight grass nets and four artificial nets. Players enjoy use of the state-of-the-art cricket pavilion, which is an iconic feature of the College site, and there are indoor nets in the Sports Hall.
The Shiplake College Cricket Club boasts a team of 15 passionate coaches who oversee the development of the squads in all year groups in the Spring Term as a minor activity and as a major games option in the Summer Term. The staff team are joined by cricket professional Chris Ellison. Chris is one of only a handful of ECB Level 4 coaches in the country. Shiplake pupils have the opportunity to receive expert tuition throughout the off-season with Chris Ellison, via his coaching company Performance Cricket (more information).
The College has strong links with Henley Cricket Club, who frequently make use of Shiplake's excellent facilities. Additionally, Berkshire youth cricket teams often host home matches at Shiplake College, due to our accessible location and first-class playing surfaces. Each year, approximately ten pupils represent their county at their respective age-group.
Directions: Shiplake College (RG9 4BW) is located south of Henley-on-Thames on the A4155 road to Reading (please note some sat navs take visitors down Church Lane which should be avoided). Senior teams play on the square in front of the College buildings, parking is available adjacent to the boundary. Junior teams play on "New Field", immediately to the East of the main square. No parking is available on New Field.
Further information can be found at www.shiplake.org.uk.