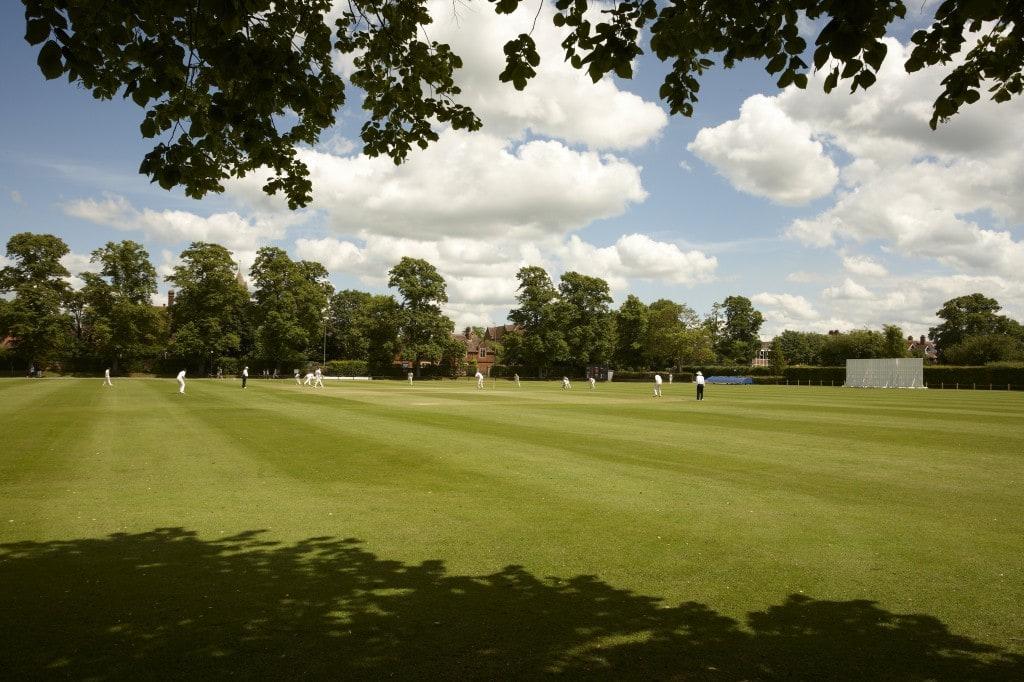 Click on any image to see a larger version
The earliest account of cricket at St Edward?s was penned by Kenneth Grahame, which provides an illuminating insight into games out on the common land on Port Meadow, just to the west of the School:
?The sole advantage of Port Meadow as a cricket pitch was the absence of boundaries. If an ambitious and powerful slogger wanted to hit a ball as far as Wolvercote, he could do so if he liked; there was nothing to stop him and the runs would be faithfully run out. The chief drawback was that the City Burgesses used the meadow for the pasturage of their cows ? graminvorous animals of casual habits. When fielding ?deep?, and frenzied cries of ?Throw her up!? reached one from the wicket, it was usually more discreet to feign a twisted ankle or a sudden faintness, and allow some enthusiast to recover the ball from where it lay?.
It is hard to imagine such circumstances today: no doubt a series of risk assessments would render any such suggestion too potentially catastrophic to contemplate. On the contrary, we are lucky to have wonderful squares within our grounds, which are painstakingly prepared and maintained by Bob Bowerman and his team.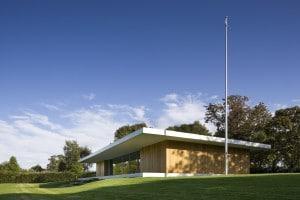 The earliest records of results for the School?s XI date from 1873, in which six games were played, with three victories and three defeats. By 1879 the number of fixtures had risen to some nineteen, of which no fewer than fifteen were won. Indeed, no XI in the School?s history has surpassed that feat; the closest challenges came with eleven victories in 1935 and fourteen (from a total of 22 starts) in 2008.
Over the years St Edward?s has produced a number of notable cricketers. Foremost amongst these is E.G. Wynyard, a boy at St Edward?s in the late 1870s, who went on to play three matches for England and who is credited with the ?invention? of the sweep shot. Another product of the early years of cricket at St Edward?s was A.M. de Labat, who went on the represent New Zealand from 1890 to 1897. P.A. Gibb, a boy here from 1927 to 1931, has the great distinction of scoring 93 and 106 in his two innings on debut against South Africa at Johannesburg in 1938. He also participated in the ?Timeless Test? against South Africa during the same series. In his second innings he scored 120 in what must have been a watchful affair, given that it lasted some 451 minutes and included just two boundaries! St Edward?s has also produced some fourteen players who have gone on to win either a Dark or a Light Blue.
The heroic Douglas Bader represented the RAF XI between 1930 and 1931 and today?s indoor facilities, in which today?s boys practise, bear his name. P. Cramner represented Warwickshire CCC and played Rugby for England. The School has recently been fortunate enough to receive a bat signed by the great Sir Donald Bradman, which was presented to him as a boy at prep school. This bat is now displayed in the Martyrs? Pavilion. St Edward?s most recent First Class cricketer is T.H.C. Hancock, who scored some 8,485 runs for Gloucestershire in 185 matches as well as 4153 runs in some 211 List A matches in the One Day arena. Moreover, the prowess of OSE within the world of cricket lies not merely in the playing of the wonderful game. The most notable name in this respect is that of the famous cricket writer and journalist John Woodcock, who was editor of Wisden between 1981 and 1986 and President of the Cricket Writers? Club between 1986 and 2004.
Recent tours have included trips to Barbados in 2000, Sri Lanka in 2005 and South Africa in 2008, where the boys played on the test ground at Newlands. The most recent development for the School?s Cricket Club is the construction and opening of the new Martyrs? Pavilion, designed by the eminent architect John Pawson. The pavilion was opened by Lord Sandberg of Passfield in September 2009. We are very grateful to the generosity of all those OSE who have contributed so much towards such a wonderful facility that will be enjoyed by many St Edward?s cricketers for generations to come.
Today the Master in Charge of Cricket is Mark Stephenson. The XI is coached by Richard Howitt, the former Master in Charge, who has become St Edward?s Head of Sport.