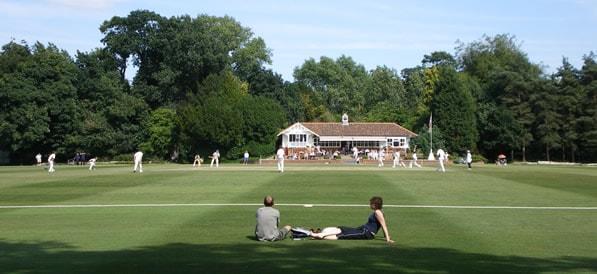 P.G.H. Fender (Surrey and England )?was a pupil up to 1904. The outstanding player in the 1930's was J.E.Miller later Major-General , M.C. who scored 1,099 runs?in 1934. E. F. Moorat took 102 wickets in 1946 and played for the Southern Schools against the Rest.
The 1980s?saw a high pinnacle of success. Adam Hollioake?(Captain of England and Surrey ) and Tim O'Gorman (Derbyshire and scorer of eleven centuries for the College) were playing at this time. The late Ben Hollioake (Surrey and England ) was also a pupil.??Iain Turner, as batsman (nine centuries), wicket keeper, slow bowler and Captain had significant impact.?Matt Church (Worcestershire and Gloucestershire) has been the most recent to play.
Directions to ground:
www.st-georges-college.co.uk/content.aspx?id=501.
Further information can be found at www.st-georges-college.co.uk.