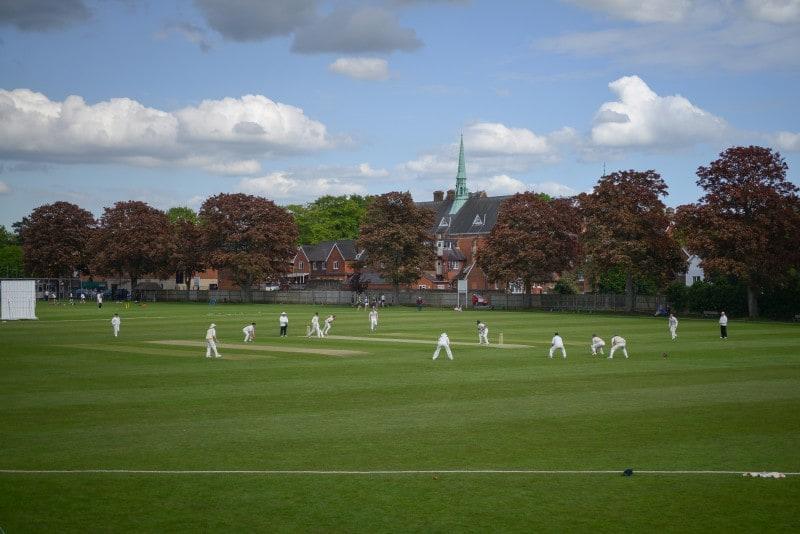 Cricket at St John?s has a long and proud tradition, producing some excellent cricketers over the years. Many of its players have gone on to play at university, county and national level, the most recent OJ to play county cricket being David Balcombe (Hampshire and Surrey CCC).
The current fixture list includes, amongst others, St Paul?s School, Eastbourne College, Hampton School, King?s College School (Wimbledon) and Epsom College. St John?s also has annual games against The MCC and the XL Club and is very proud of its relationship with both.? Every year the School takes part in a cricket festival alongside three other schools with a strong cricketing pedigree. The 1st XI ground is beautifully presented and the wicket is renowned as being one of the best in the area. Surrey regularly uses the ground to host games at various age groups during the summer and St John?s is very proud of its close relationship with the county.
Our Head of Cricket David Hammond, a former Essex County Cricket Club player, runs a training programme throughout the winter months for all St John?s cricketers. This provides great opportunity for the players to continue practising their skills out of season.? The School?s aim is to provide cricketers of all ages and abilities with the chance to take part and represent the School.? The School also encourages pupils at the elite level to play and have the chance to represent their county, region or country.
During the Easter break in 2015, the 1st XI travelled to La Manga in Spain for a three-day pre-season trip. This was a huge success and valuable preparation for our cricketers in view of the busy season that started immediately afterwards. The Under-15 side are travelling to Dubai at Easter 2016 to take part in the prestigious Arch Trophy and future tours to Barbados and Sri Lanka are currently being considered.
Here is an article about our recent Under-15 tour to Dubai
http://www.stjohnsleatherhead.co.uk/View-News-Plustweets.aspx?id=430
For further details on cricket at St John?s please contact our Master i/c David Hammond: