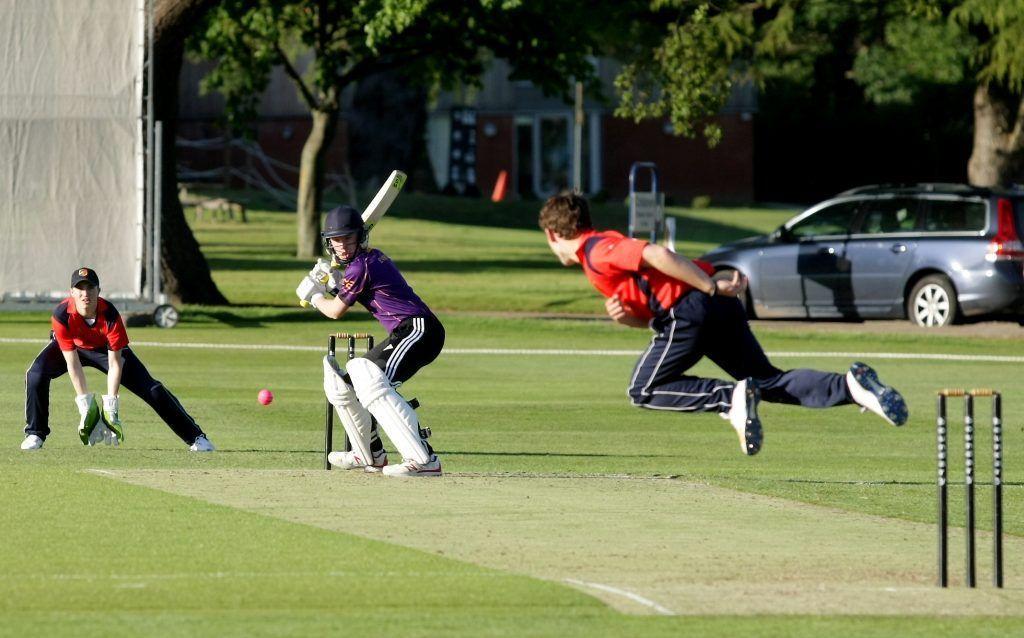 St Joseph's College hosts a comprehensive year-round cricket programme for boys and girls aged 11 to 18, with cricket being the focal point of the summer term as well as the major performance sport for the summer. The College's outdoor facilities, including the cricket pitches, are some of the best in the country, as recognised by our grounds team winning the 'National Independent School Grounds Team of the Year 2018'.
In recent years, the school has produced a number of Minor County cricketers, First Class cricketers and an International cricketer. These include Matt Hunn, who has played professionally for Kent CCC since 2013. Head Girl (2018-19) Ellie Cooke represents Essex women and was involved in the women's super-league in 2017. Dominic Manthorpe has signed a contract for the MCC Young Cricketers and Josh Cantrell has signed with Cambridge MCCU. However, possibly our most successful Old Birkfieldian is Matt Henry, playing for Worctershire, Derbyshire and Kent across all formats of the English game. As well as competing in the Indian Premier League, the most watched T20 competition in the world, Matt has represented his country, New Zealand, in all formats. He currently has 183 caps with 100 wickets since making his debut in January 2014.
Girls' cricket has also really taken off here at St Joseph's College since its introduction in 2015. The girls have won county and regional cups and we have become one of the leading schools for girls' cricket in the region, aided by our comprehensive cricket programme. There are further opportunities, when appropriate, for girls to train and compete with the boys, increasing their exposure to the game.
The College competes at a fantastic level with Boys' and Girls' fixture lists including matches against such cricketing schools as Felsted, Stowe, Cheltenham College, Ardingly College and New Hall School. Competing with these allows our students to challenge themselves against the best in the country, learning and developing in the most effective environment. Furthermore, the College is now set to have a brand-new cricket pavilion, due to be opened and used by students in April 2019.
For further information regarding St Joseph's College cricket please contact our Head of Cricket Mr Elliot Tyler at [email protected] or follow the link below to our website where you can find everything you need to know about the College.