This page is normally updated weekly on Tuesday afternoon. During the Sir Garfield Sobers tournament it will be updated as results come in.

Deadline for results and comments is Monday 2pm (preferably much earlier). Guidelines for sending results are at the foot of this page.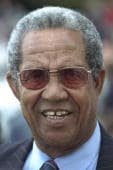 Update from the Sir Garfield Sobers Festival in Barbados
Day/night Final at the Kensington Oval
Trinidad Under 17 224-5 (S. Katwaroo 104 not out), Lester Vaughan 165
Current standings
Zone A
Trinidad Under 17
22pts
Dominica Schools
20 pts
Sedbergh
18 pts
Queen?s Park
18 pts
Phoenix Academy
12 pts
BCL Juniors
10 pts
Convent Garden
6 pts
Nottingham HS
6 pts
Zone B
Combermere
28 pts
Lester Vaughan
24 pts
St Lucy
22 pts
Lodge
22 pts
Presentation
20 pts
School of the Nation
18 pts
Foundation
16 pts
Solihull
10 pts
St Mary?s
2 pts
Semi-finals and playoffs
Dominica Schools 80, Trinidad Under-17 84-0
Queen?s Park 230-3, Sedbergh 216
Phoenix Academy 96, BCL Juniors 97-3
Nottingham HS 182, Convent Gardens 134
Lester Vaughan 115, Combermere 51
St Lucy v Lodge ? no play (rain)
School of the Nation 146-8, Presentation 133
Solihull 102, Foundation 104-6
Tuesday July 21st 2009
Review by Douglas Henderson
This is the final update of the website for this season, though we shall be updating the results from the Sir Garfield Sobers tournament in Barbados until the final next week. Huge thanks to our sponsors in this our first year.
During the autumn we shall be finishing the set-up for the website with all archives, search facilities etc fully functioning. Do browse through the archives in an idle moment.
Update from the Sir Garfield Sobers Festival in Barbados
Round 9
Presentation 287-9, St Mary?s 121-9
Only reported score; the others presumably rained off
Round 8
St Mary?s 52, Lodge 53-2
Combermere 211, Presentation 157
St Lucy 230-3 (37 overs), Foundation 92
Lester Vaughan 206, School of Nations 206 (reported score but LV won)
Nottingham HS 188, Dominica schools 157
Round 7
Phoenix 135-7, Dominica Schools 139-9
Nottingham HS 174-4, Queen?s Park 176-2
BCL Juniors 156, Trinidad Under-17s 158-9
Combermere 289-3, Solihull 114
St Lucy 258-9 , Lester Vaughan 194
St Mary?s 158-9, School of Nations 159-3
Presentation 187-9, 228-5 (reported score but Presentation won)
Convent Garden 222-6, Sedbergh 228-5
Round 6
Presentation 123 (33 overs) Lester Vaughan 51-2 (LV won under D/L method)
School of Nations 153-7 (35 overs), Lodge 154-3
Convent Gardens 96-8 (35.4 overs), Trinidad Under-17s 100-3
Comerbermere 174-5 (34 overs), Foundation 127
Solihull 234-7, St Mary?s 94-7 (won by Solihull under D?L method)
Phoenix 153-7, Queen?s Park 153 (reported score but not true)
Nottingham HS 226-8, Sedbergh 97-3 (won by Sedbergh under D/L method)
Dominica Schools 185, BCL Juniors 181