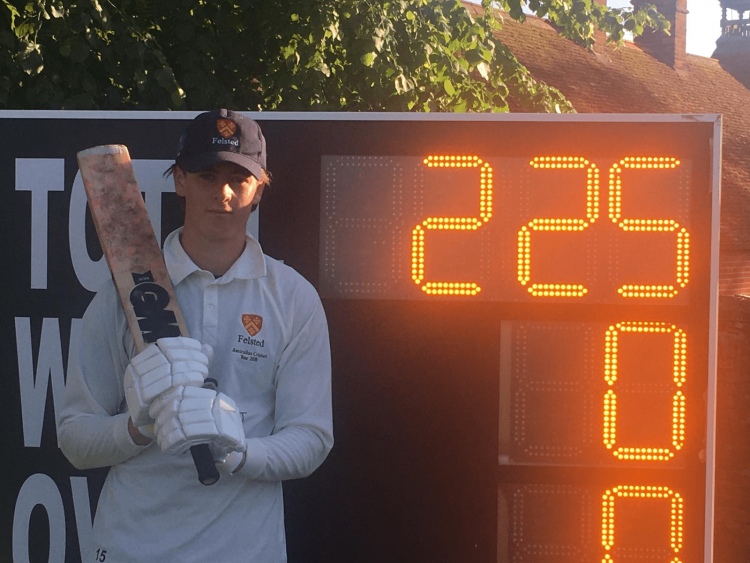 Never mind London buses. In these days of Covid, a 50-over game* (let alone a declaration one) has become an endangered species and with it the prospect of any chance of a double hundred this season. This supposition was rendered null and void when two players on Saturday scored a double hundred in a 40-over match. Both were made by sons of well-known cricketers, David Sales and Jason Gallian. Both were astonishingly similar in their statistics: Wellingborough's captain James Sales scored 215 not out from just 124 deliveries, with 10 sixes and 25 fours; Harry Gallian took even fewer balls, 117, to reach the even higher score of 225, hitting 18 sixes and 12 fours. All credit to their oppositions who in these difficult days had to turn out a weakened side to fulfil their school's requirement to play only in bubbles.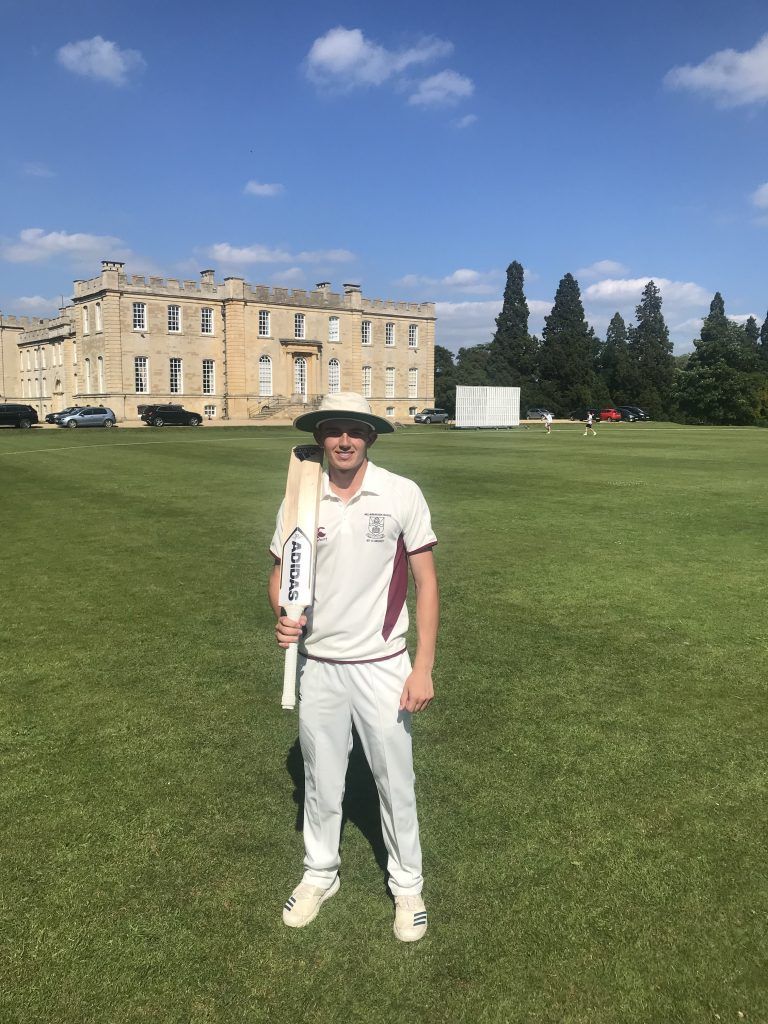 That pattern has been very widespread: though at least boys and girls have been playing some cricket, many schools have been required by their Heads and management teams to play only in single-year-group bubbles, so in practice have not really turned out their proper 1st XI.
Have we now moved into the broad sunlit uplands? Possibly. Teachers are completely exhausted and Masters i/c Cricket extremely frustrated by a summer term blighted not just by Covid or even nervous SLTs (and other acronyms) but mainly by Teacher Assessed Grades. I have had several emails this week on this topic and I choose just two to illustrate the almost universal theme: "never known anything like this before; we have still not played a 1st team Saturday match yet and it is the 9th of June!" or "endless teacher assessments". Now I've just spoken to one Master i/c who said in exasperation "this experience has been far and away worse than a normal exam term" and that has been a serious pain in the neck for years.
I had thought that these appalling TAGs had finished by half-term, but no. One school reported that they were continuing into the first week afterwards and now the poor old teachers are doing all the marking, assessing, standardising etc that exam boards normally do. At the same time teaching a full timetable for other year-groups. And the exam boards have the cheek to demand the vast payment for all this work that is actually being done by teachers, according to Alice Thomson in The Times, whom I quoted a couple of weeks ago. I shall repeat (from her article) what I think is a major scandal:
"The exam boards are collectively charging £220 million, the same as for a normal year, despite merely setting some sample questions but not marking them. Some schools are spending more than £100,000 on these non-exam entries."
The upside? All this nonsense may have just died down and the sun has come out (I forgot to mention the appalling May weather). The only problem is that there are only three weeks of term left for most independent boarding schools, the just-about-still-beating heart of competitive schools cricket. And one of those weeks is probably set aside for internal exams.
Desperate times.
*Stop press: news reached me this morning that Eton and Bedford played a 55-over match. The only problem was that the over rate was so desperately slow (alas, par for the course these days) thatthe game lasted until 7.45pm! I think there is a case for penalties within the game (eg extra runs) as there is for some T20 competitions.
Results (see below for National Schools T20 results)::
*Bede's 230 -9 (35 overs) Eastbourne 180 (National Under-17)
*Millfield 277-9 (45 overs), Hampshire Under-18 234
The Leys 183-5 (20 overs), *Felsted 184-5 (H Gallian 110 not out)
*Oakham 256-5 (40 overs), XL Club 201-6
MCC 259-3 dec,*Oakham 244
Cathedral School Llandaff 146-7 (20 overs), *Colston's 119
*Cranleigh 177-9 (50 overs), RGS Guildford 81 (Y Majid 5-10)
Wellingborough 345-6 (40 overs)(J Sales 215 not out), *Kimbolton 61
*Oakham 150, Stowe 151-1
*KCS Wimbledon 292-8 (40 overs), Reigate GS 104 (K Sivapathasundram 5-30)
*Felsted 361-5 (H. Gallian 225) , Bishop's Stortford College 211
XL Club 219-1 dec, *Christ's Hospital 82
King Edward's, Witley 127, *Christ's Hospital 132-2
*Marlborough 259-6 dec, Free Foresters 77
Marlborough 266-5 (F Kottler 105), *Bradfield 183
Trent 251 (50 overs), Repton 228-8
Bede's 186-8 (30 overs), *Hurstpierpoint 126 (National Under-17)
Bedford 252-9 (55 overs) (C Mumford 105),*Eton 214