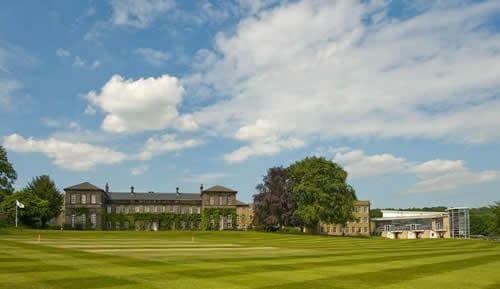 Cricket is the main summer sport at Woodhouse Grove with the current fixture list including; MCC, Manchester GS, Lancaster RGS, St Peters, Durham, Bradford GS, QEGS Wakefield, GSAL and Ashville College. The 1st X1 play approximately 18 matches in a season with the most recent addition being a two-day fixture against Greshams School in Norfolk.
The 1st X1 have undertaken overseas tours since 1998 with venues including;
Zimbabwe, Barbados, Grenada, St Lucia and Antigua. Senior cricket tours now involve both the 1st and 2nd XI's.
The school produces a number of county age group players each summer and has enjoyed success at junior level in recent years. The Under 14 XI were Yorkshire Champions in the Lords Taverners Cup in 2017 and the U15 team were Yorkshire T/20 Champions in 2013.
In 2014 the 1st XI were National Schools T/20 Champions becoming the first northern school to achieve the honour.
Dylan Budge and Bailey Worcester both recent 1st XI Captain's have played for MCC Schools v ESCA U17 at Lords Cricket Ground, with Bailey Worcester captaining the MCC Schools XI in 2016.
Contracted county cricketers include: Ajmal Shahzad: Yorks/Lancs/Notts/Sussex
: Uzair Mahomed: Durham
: Andrew Bairstow: Derbyshire
: Craig Rika: Northamptonshire
: Dylan Budge: Durham/Scotland
Kathryn Leng represented the England Ladies Team 1995 – 2003
Minor counties cricketers: Simon Kippax: Cumberland
: Bruce Percy: Buckinghamshire
Dalton Polius: West Indies U19/Windward Islands
Larry Edward: Windward Islands
Master i/c Cricket: Ian Frost
Cricket Professional; Arnie Sidebottom
Further information: www.woodhousegrove.co.uk
Contact: [email protected]
Tel: 01132 502 477